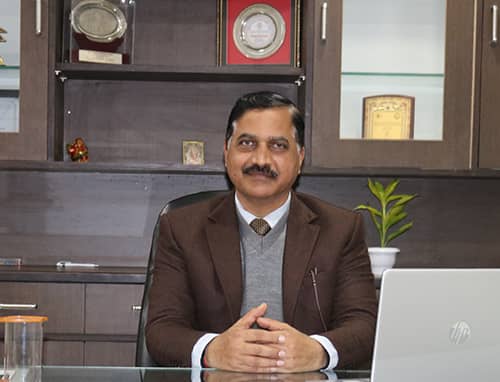 At Shivalik College, we believe that there's an enormous obligation on our shoulders as educators of the modern world. Since the moment we have set up our establishment in directing students towards the path of a successful career, we have begun to increasingly comprehend the significance and the true meaning of education.
Fundamentally speaking, we center around honing the insight of our students to empower their own selves in accomplishing their life objectives. We instill a positive value system in them to shape their attitude and outlook that can assist them in tackling the challenges of life.
Quality education provides a golden opportunity to carry on in life meaningfully, contributing to their own well-being, of those dear to them and bringing prosperity to the society in general. To accomplish this objective, apart from the Core subjects, several courses on character development and relational abilities are provided by the experts of our institute.
In our state-of-the-art campus, we have a well-planned infrastructure, workshops, research facilities, through the hallowed portals of which our future leaders arise to make a difference in the world. We continuously explore new frontiers and future opportunities for our students to develop further and guarantee an enriching experience with us.
PROFILE
Performance-driven, versatile leader with over 25 years of experience in teaching with expertise in various Mechanical Engineering, Machine Design, Industrial Tribology and Computer aided design and drafting. He has a Track record of exceptional service to the Engineering College and University. He has proven the ability of administrator by functioning as Dean and Head of the Institution in various Universities and Engineering College. He Received Master Degree (M.Tech) in Machine Design from IIT BHU and Ph.D from IIT Delhi. He is a recipient of "Best Principal Award" given by Golden AIM for Excellence & Leadership in Education in year 2021. He is a life member of The Institution of Engineers (India) and Society of Technical Education (LMISTE).