Saurabh Chauhan
POSTED ON 03 November 2022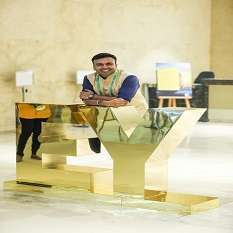 SCE prepares the players to be leaders. Academic experience received at SCE were wonderful as all our faculty provided us individual support and the practical exposure. Exposure, opportunity, and training provided at SCE helped me develop the skillset and ability to adapt the challenges
throughout the career.
My journey at SCE started with goal of attaining the knowledge and developing the techno functional skills required for setting up and enhancing the career. At the time of ending my B.Tech. I was armed with ability to adapt to the requirements and lead my way to be one among youngest consultants to lead the technology and work with various c-suite professionals.
Designation: Manager (Cyber Security – Technology Consulting)
Package: 27 LPA
Previous Worked Companies: Deloitte, HCL